Take notes without
interrupting your flow.
Type lets you quickly jot things down with the timestamp attached, without interrupting your flow.
Accessible from anywhere
Reduce interruptions and launch Type via the hotkey from anywhere.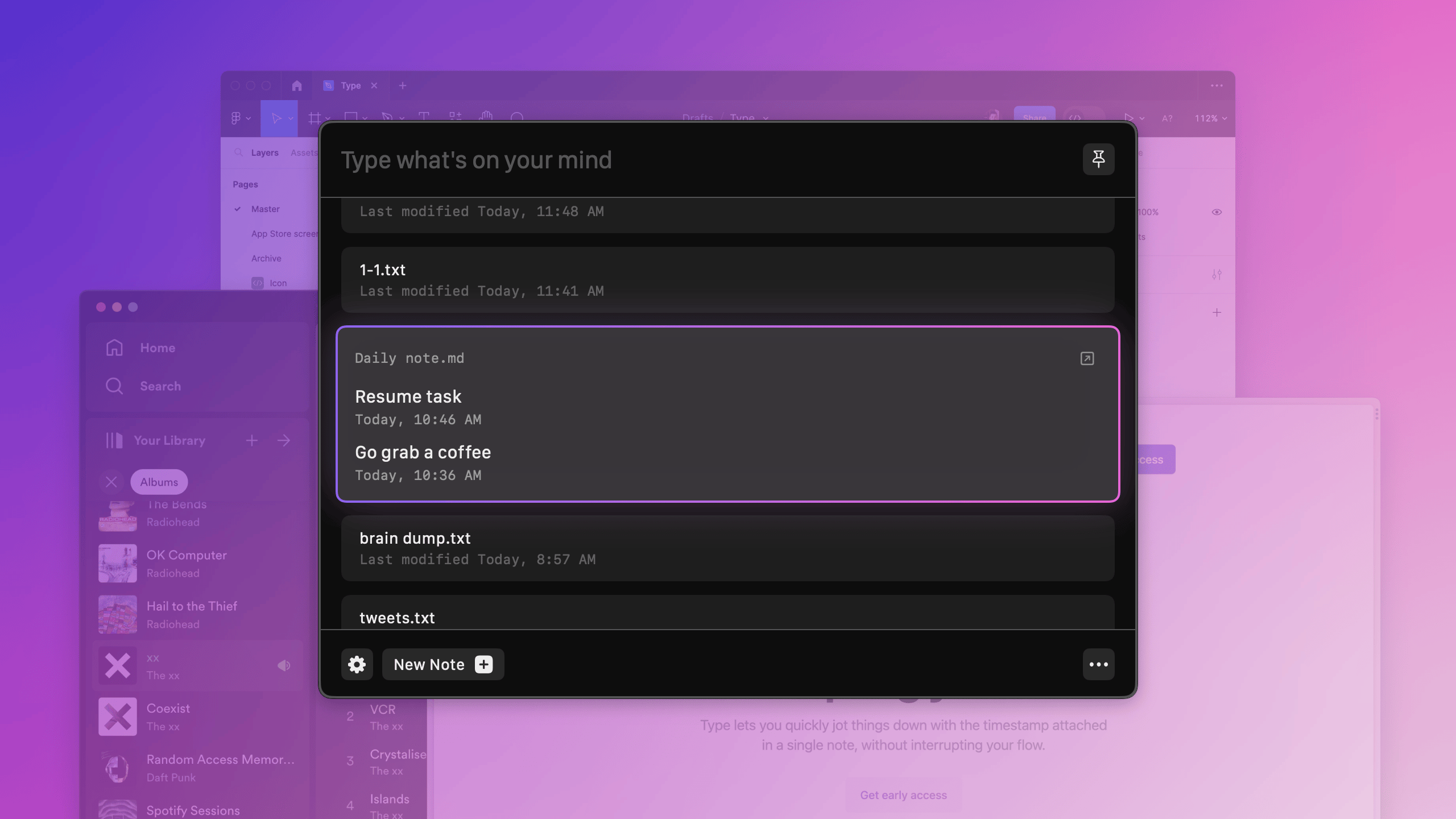 No sync issues
Notes are stored in text files. Never lose your notes again.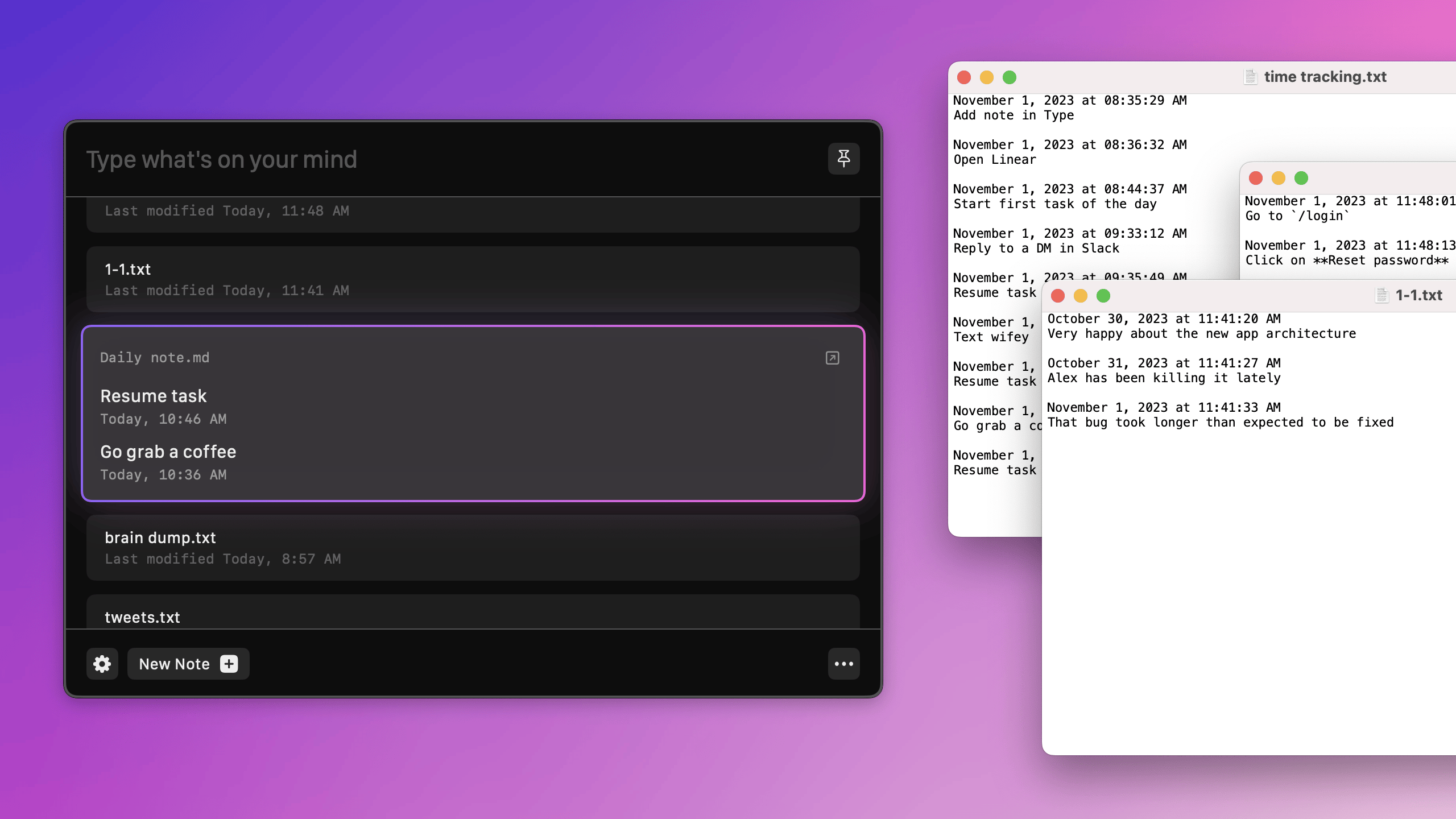 Timestamp your notes
Automatically attach the date to each note.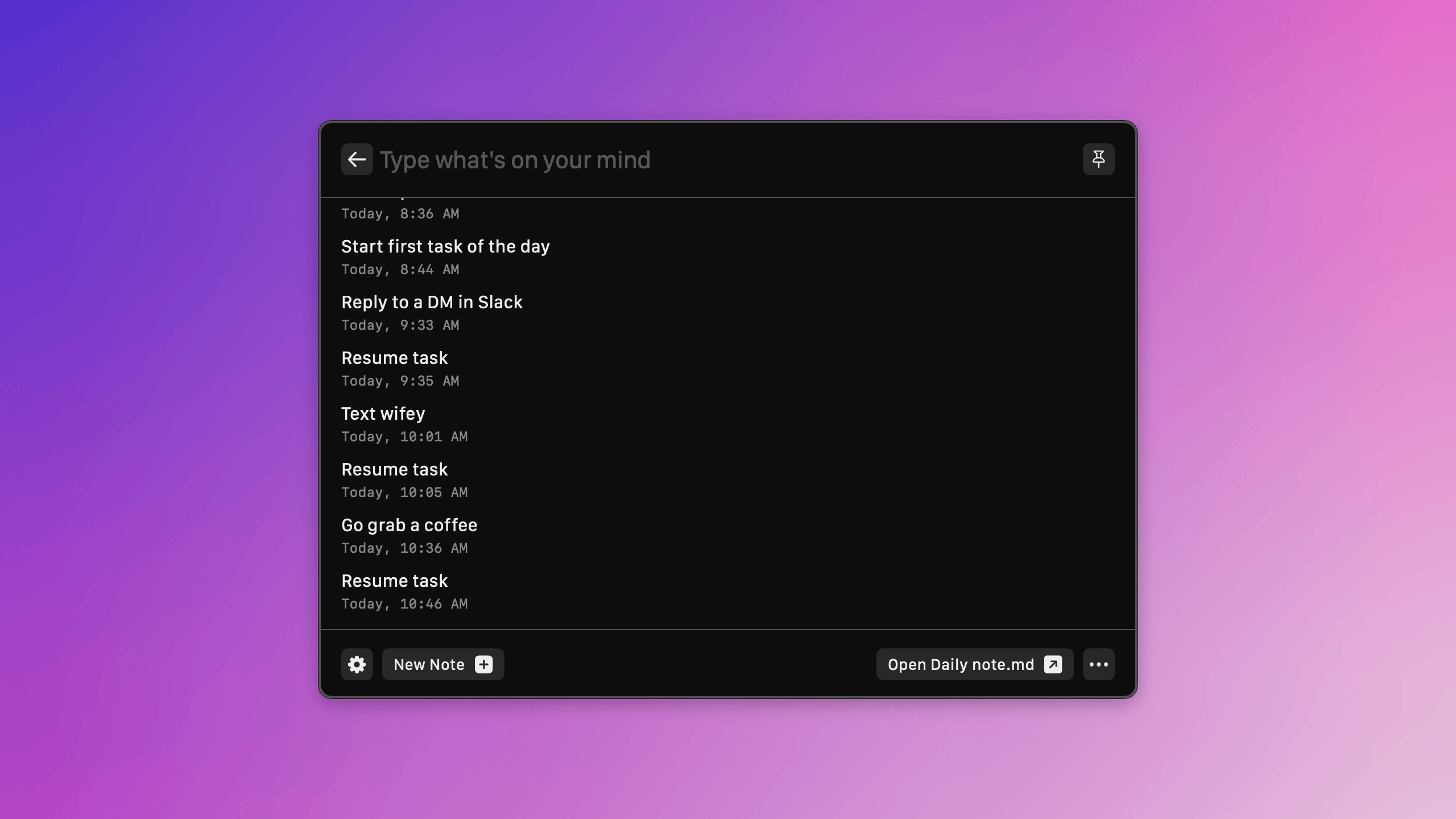 Quickly switch between notes
Navigate through your notes via the arrow keys.
Customizable
Select your preferred date style. Markdown support.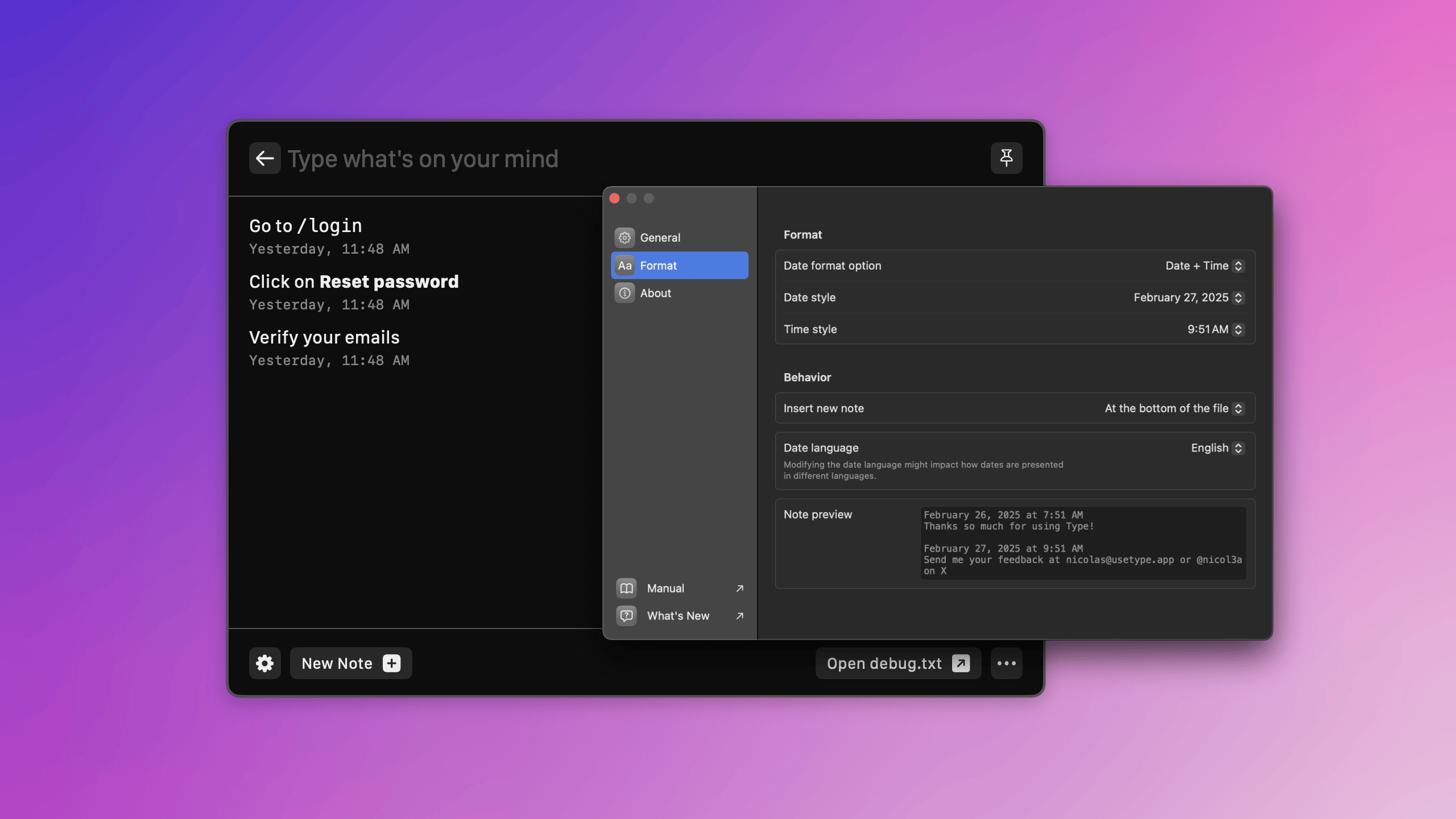 Use cases
Some ideas for using Type. Find yours.
→

Highlights

– Capture thoughts for your next 1-1
→

Time tracking

– See where you spend your time
→

Journaling

– Write a note each day
→

Debugging

– Steps to reproduce a bug
→ ...and more!
Planned features
Some ideas for using Type. Find yours.
→ Option to keep the app always visible
→ Delete a note
→ Clear a note
→ Search for notes
→ Export note
→ ...and more!
Get product news and updates.
We'll only send you an email when a new version is released.